40 DAYS OF DRAWING
40 days of continuous practice





I started 2022 with 40 days of drawing. Just like

morning pages

, the practice consists in drawing 3 (A5) pages first thing in the morning for 40 days. Committing to continuity (40 days) felt like a good exercise to test if something would actually change in my practice and mindset. I created a few prompts which allow me to be consistent, yet present every morning.









WHAT
Self initiated
Drawing

WHEN
2022









Video Recap 40 days of drawing







Sample of daily drawings


THE PROMPTS



01
I HAVE NO WORDS

Late last year, I started to weave in calligraphic and writing elements to my line drawing. That revealed to be as powerful as having a secret language in which words were not necessary to express myself.

1st drawing every day was a wordless letter. No thinking ahead, no planing, just burst into the paper as if that was the most important thing ii could ever write down.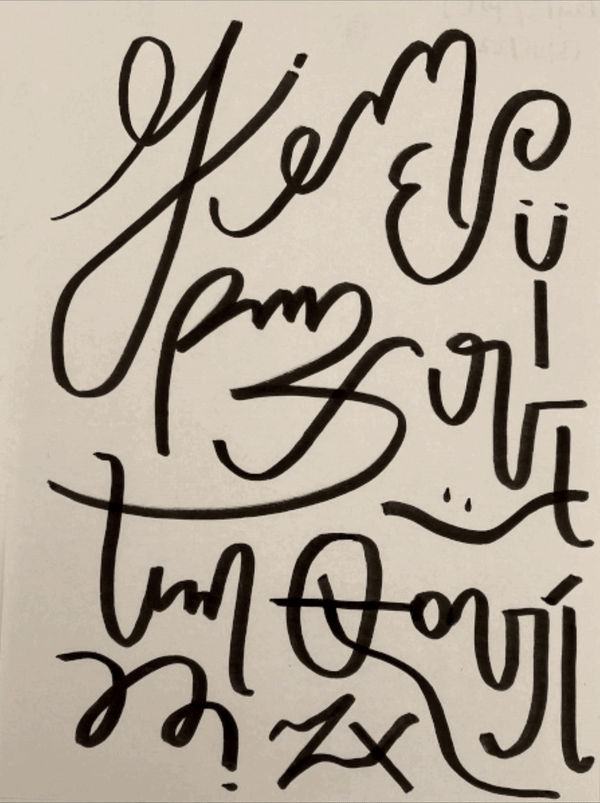 02
I FEEL
Line work had been a tool to map out and express emotions as they come and go. I had the chance to experience a few moments where nothing else seemed to worked, but this simple exercises would help me to connect with my emotions, as well physical sensations and shifting them at times.

2nd drawing was a representation of how I felt every morning. Quick mental, physical and emotional scan and once again, no planning ahead, simply draw.
03
I TAKE SPACE
Draw a shape taking as much or as little space in the page without ever lifting my pen from the paper. Never repeat it. I have done this for quite some time, it has been always really fun because there is no time for anticipation and when you do it continuously your library of shapes starts to enlarge really quickly. With time, I realized it was a great exercise to learn how to take space. And to do it with determination.

These were the qualities i had in mind for 3rd drawing.